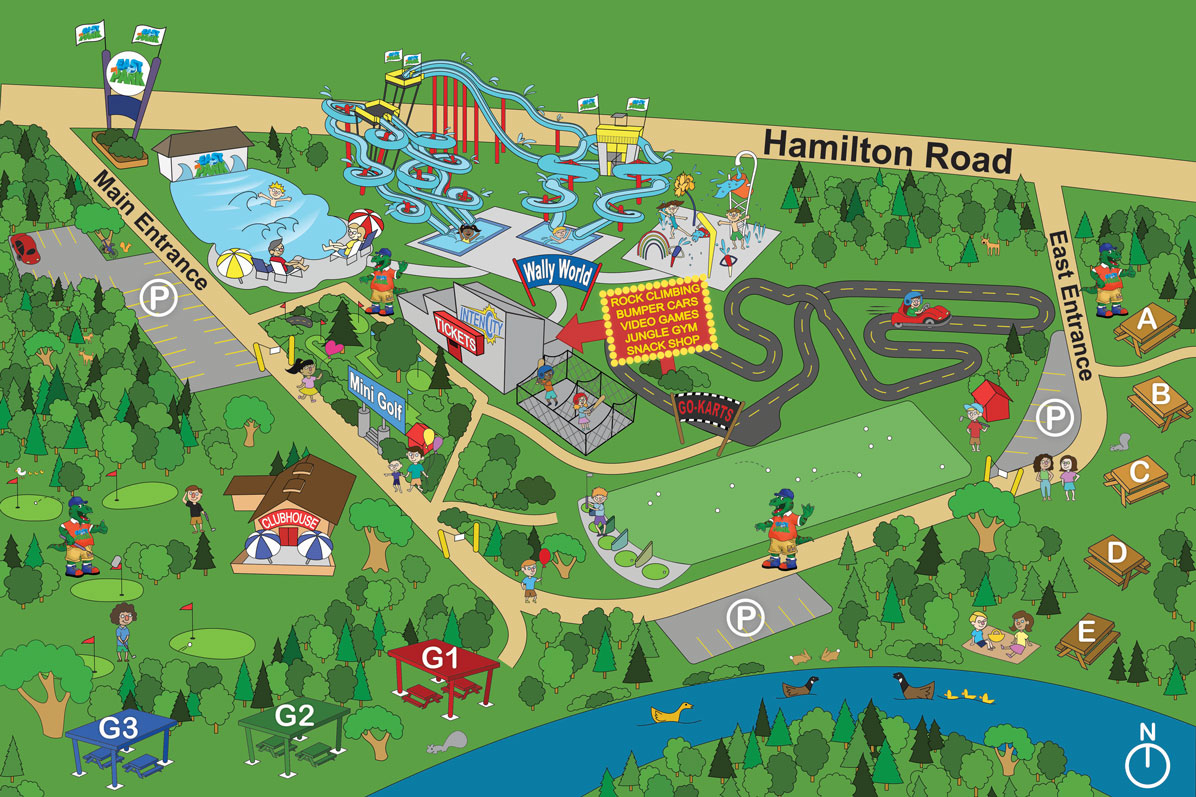 | Site: | Garden 1 |
| --- | --- |
| Capacity: | 500 + |
| Water: | Yes |
| Electricity: | Yes |
| Day/Hourly: | 3 Hours |
| Prices: | $250.00 |
| Site: | Garden 2 |
| --- | --- |
| Capacity: | 50 + |
| Water: | Yes |
| Electricity: | Yes |
| Day/Hourly: | 3 Hours |
| Prices: | $150.00 |
| Site: | Garden 3 |
| --- | --- |
| Capacity: | 50 + |
| Water: | Yes |
| Electricity: | Yes |
| Day/Hourly: | 3 Hours |
| Prices: | $150.00 |
| Site: | A |
| --- | --- |
| Capacity: | 40-60 |
| Water: | No |
| Electricity: | No |
| Day/Hourly: | Day Rental |
| Prices: | $80.00 |
| Site: | B – C – D – E |
| --- | --- |
| Capacity: | 100+ |
| Water: | Yes |
| Electricity: | No |
| Day/Hourly: | Day Rental |
| Prices: | $125.00 |
| Site: | Drop in Rentals Day of. Must Check in at the Clubhouse before entering picnic area. |
| --- | --- |
| Day/Hourly: | Hourly |
| Prices: | $20 per hour for groups under 20 people              $40 per hour for groups 20+ |
Notes:
The three sections of the Garden Area may be booked as one for large groups of over 2,000.

Groups of 49 or less may rent a garden area for $100 per block subject to conditions.

The Garden Area sections are rented as a group eating and meeting area in 3 hour segments. There is a common play area for all groups in this area. The available time segments are:

10:00am to 1:00pm
1:00pm to 4:00pm
4:00pm to 7:00pm
Each Garden Area includes a shelter 20′ x 30′.

All picnic areas include:

Picnic Tables
King Size BBQ (charcoal not supplied)
Pop Cooler (ice not supplied)

Picnic prices are based on self-catering or use of pre-approved caterer.  Please inquire for list of approved  caterers.
Garden Areas are reserved for groups utilizing Activity Packages "A" or "B".
No Alcohol permitted in the picnic areas.
Tax additional to all pricing.